PRÓXIMAS PUBLICACIONES LITERARIAS 2022-2023
       PRÓXIMAS PUBLICACIONES LITERARIAS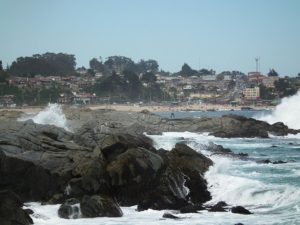 2022 -2023
Libros en escritura
EL QUISCO  Relato lírico.
Constanza y la Mafia de la Calle Gris de París -Testimonio
El pintor Hernán Gazmuri – El heroísmo del pintor víctima de una infamia. [Reedición bilingüe Español-francés. [2005-2022]
La verdad sobre la espoliación de la herencia pictórica de CLARA, la viuda del pintor Hernán Gazmuri.
                  (DVD adjunto)
Las Fuentes Italianas en EL Túnel de Ernesto Sábato y tres Estudios Comparativos. [Tesis-Ensayo 1992-2023]
Cuando la vida se extingue. Relato
Poemas y Prosa poética.
Un Engaño en cuatro Verdades. Novela
Pensamientos Críticos 2020-2021 (500 Pp.) Volumen II
MEMORIAS -MI VIDA – DE CHILE A FRANCIA
Write a comment
You need to login to post comments!